"I recently read on reconnectwithnature.org, in the animal kingdom, hair is unique to mammals, according to Animal Diversity Web. No other animals have hair, and all mammals have hair at least to some extent. Even marine mammals like dolphins and whales have hair early in their lives, although it is shed later in life as a normal part of their growth and development."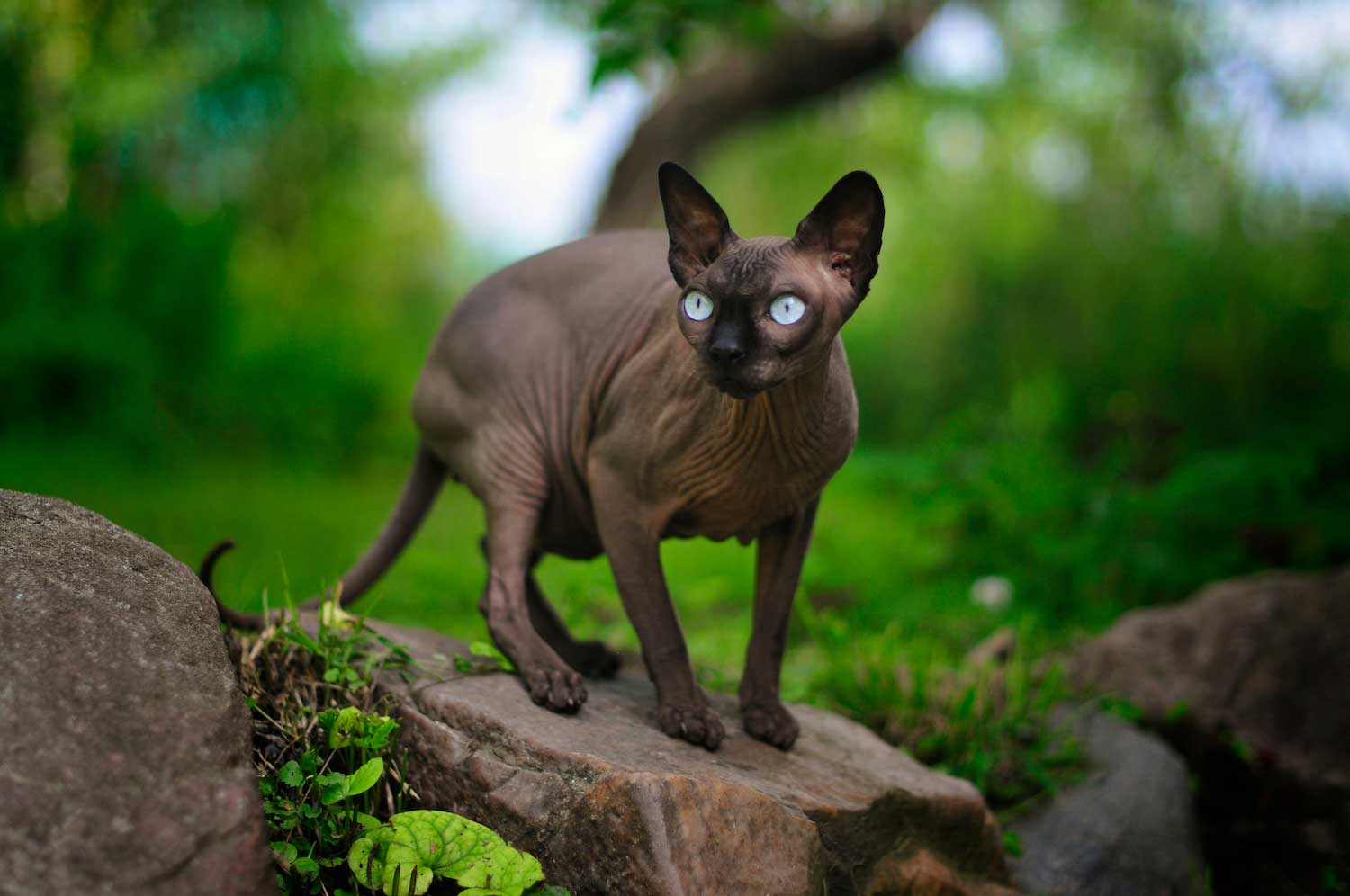 A Sphinx cat. (Photo via Shutterstock)
"It turns out, though, that baldness is fairly unique to humans, according to Smithsonian Magazine. Other than humans, only three other mammals are known to experience pattern baldness like we do: the stump-tailed macaque, a primate that lives in Asia, and two dog species, the dachshund and the greyhound."
Source:  Reconnectwithnature.com